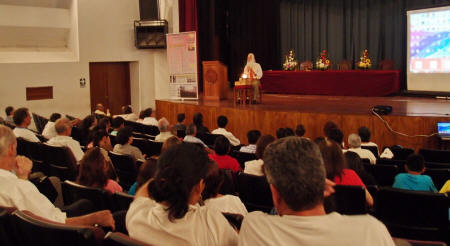 In cooperation with the National University of Piura, the Municipality of Castilla and Agrohoma NGO, the International Homa Forum 2013 took place.
Dr. Washington Calderon, Head of the International Technical Cooperation Department, said "it is an honor to host this Homa forum because a University is about learning, experimenting and expanding the horizon". Prof. Abel opened the forum with a Vyahruti Homa. (Photo right)
Dr. Jaime Montufar, MD from the Homa Medical Center "The Good Shepherd" in Guayaquil, Ecuador, gave a presentation of patients, who have been able to recover from serious illnesses thanks to Homa Therapy treatment. (Photo below)

His former patient, Jorge Lopez, shared his testimony. (photo below)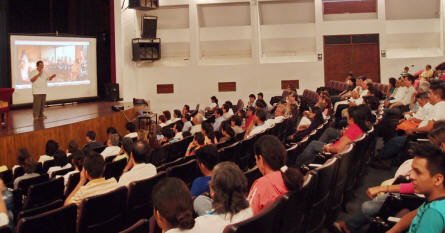 The climax, consisting of more than 70 Agnihotra fires, touched the hearts of each participant, to elevate our thoughts and to caress us with sublime vibrations of Love, Peace and Welfare.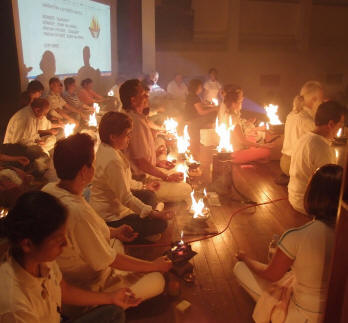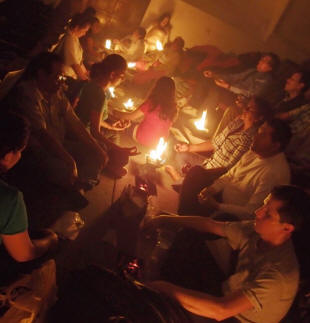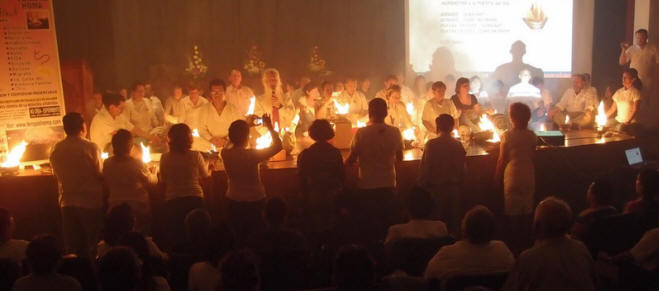 The chanting of the Agnihotra Mantras and 'OM SHREE' could be heard far. It was as if the force of nature and the human voice were resonating and joining in this sacred act of Healing.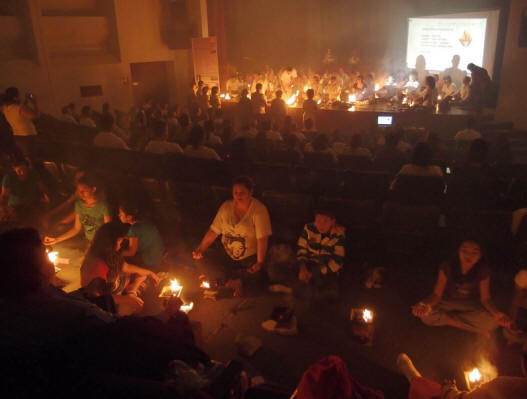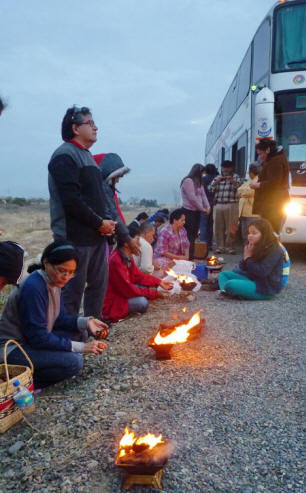 We want to thank and congratulate all the participants, especially those who came from other far away cities such as:
Dr. Montufar and his Homa team, who rented a bus from Guayaquil (photo right – morning Agnihotra on the road),
Dr. John Matlander and his wife Nelly from Cuenca,
Christian Alvarez and his Homa team from Lima,
David Ángel Miguel and Company from Zorritos,
Segundo Flores and Javier Mendoza with their families and friends from Tumbes,
Eng. Luis Tafur form Jaen, and many others.
After all, we can only take with us our experiences when we leave our body. And this Homa forum has been a wonderful one!