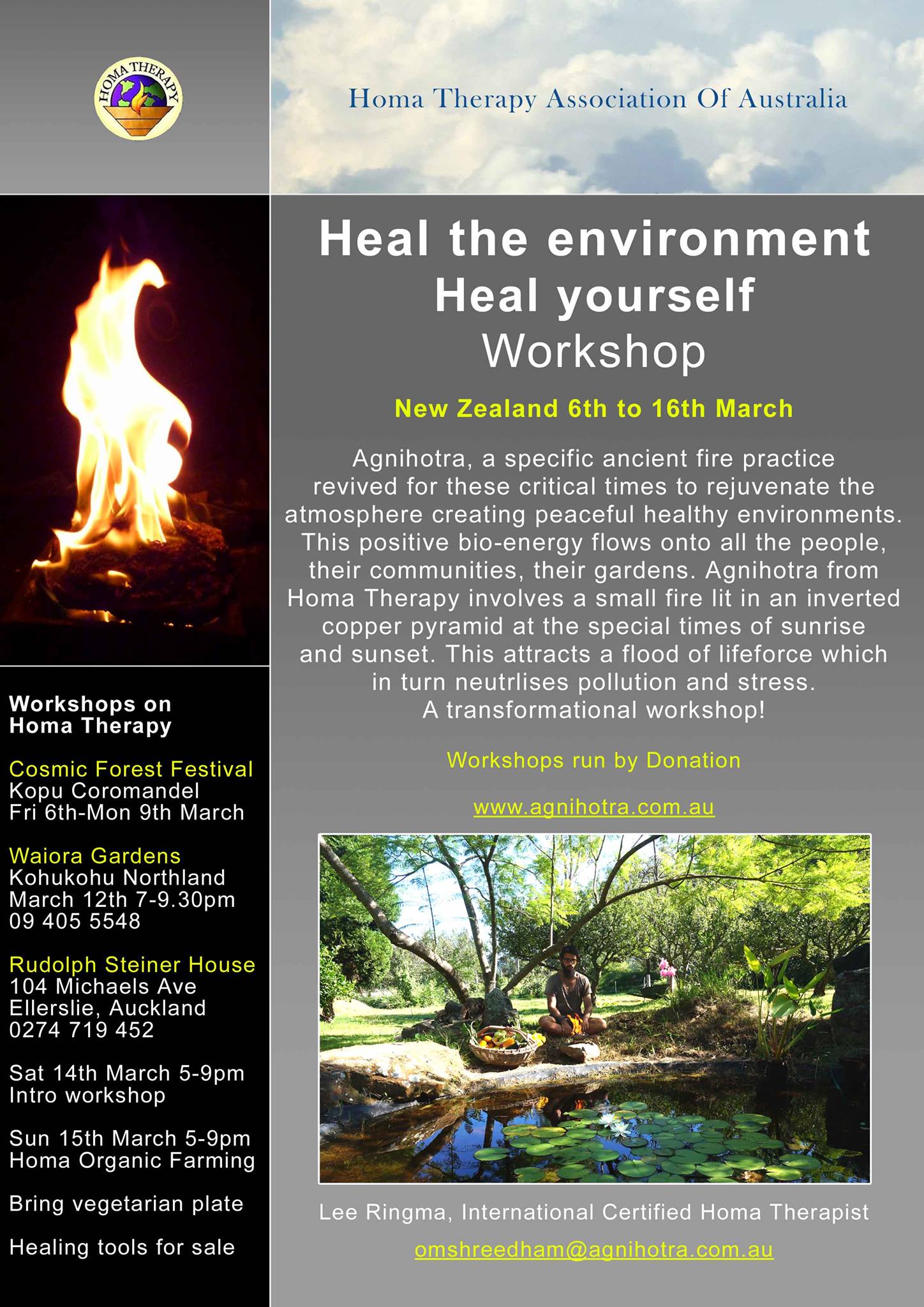 Homa Therapy workshops will be conducted in New Zealand during March, 2015. Workshops will be facilitated by Lee Ringma. We all long to live in healthy peaceful abundant environments. Homa Therapy from ancient knowledge can create just this with a simple practice that even children can perform.
See www.agnihotra.com.au
Lee Ringma is an inspiring speaker with 25 years experience, sharing this information. You will also have direct experience of this transformational practice to equip you to apply this to your own environment if you wish. We highly recommend you come to these 2 only free workshops for New Zealand; Waiora Gardens, Kohukohu, Northland and Ellerslie, Auckland.
Please share this with your friends.