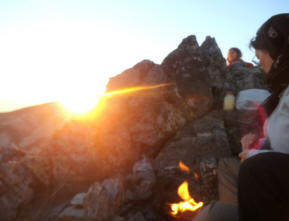 Kaz Dag National Park is one of the most beautiful national parks in Turkey. It boasts a series of mountain peaks including Mount Ida. Throughout history, Mount Ida was known as a holy mountain. Sarikiz (Tomb of the Golden Maiden) on the Sarikiz peak of Mount Ida has a history which goes back to 8000 B.C. It is a place of worship for the Divine Mother by Turkmen tribes.
A small group of loving people came together in August to perform prayers, offer light, perform Agnihotra and meditation on this sacred site. Divine Mother was asked to forgive us human beings for what we have done and keep on doing to our planet, to bless us, to change our behavior, and to care for her.
This event was attended by like-minded sisters and brothers from around the world. People joined in from Japan, South America, Europe, Africa, Australia etc. We offer our humble gratitude and love to all.
The Event was initiated by Günesin Aydemir, Ahmet and Bahar Yazman.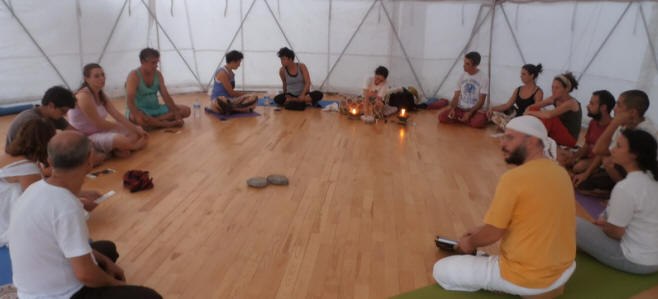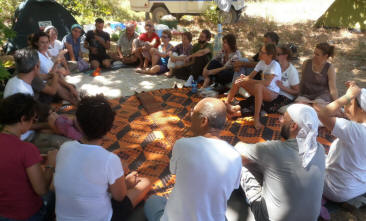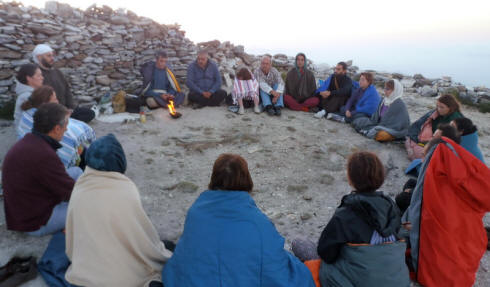 Photos: Top – sunset Agnihotra at Kartalcimentepe.
Middle – Agnihotra at the Hizir camp.
Bottom left – Introduction in the National Park 'Kaz'
Bottom right – Sunrise in Sarikiz.