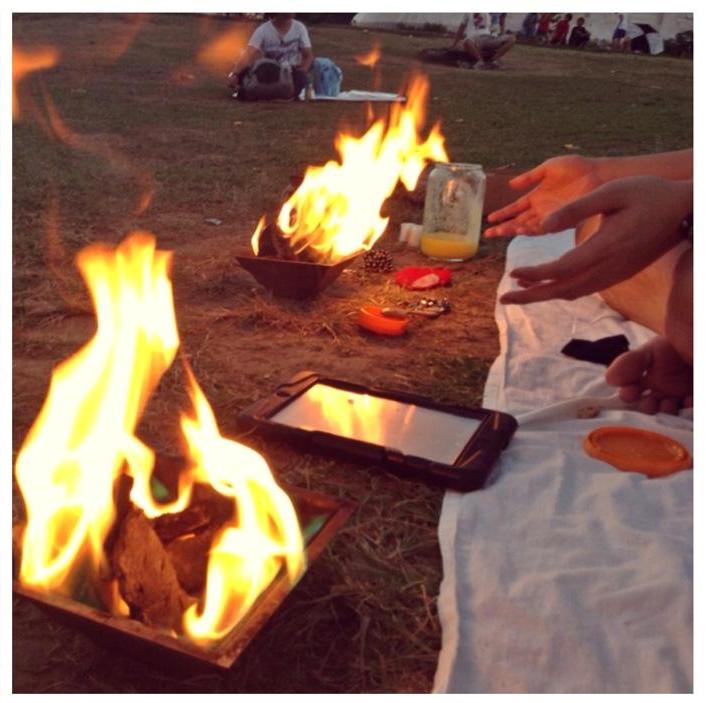 Joanna Allas writes from Manila, Philippines:
Agnihotra healing session in one of the densest parts of the city in Metro Manila, Philippines. My clairvoyant friends who were experiencing the healing ritual for the first time couldn't believe the enormous healing power of Agnihotra.
According to them they saw a magnificent violet pillar of light coming from the sky going down to the pyramid. They even saw Green emerald light of healing. So awesome!
Until now I am still buzzing from the healing experience.