Homa Farm of Madanmohan Waded, Ghataprabha, District Belgaum, Karnataka, India.

Madanmohan reports:
"I am experimenting using HOMA Biosol on various crops and have received amazing results. All these findings I am recording by taking photographs. We would like to reach out to many readers about the importance and quality of Homa organic farming and its produce. We feel that we need to share knowledge and information regarding Homa farming and its benefits so that people should demand Homa organic produce and food."
Homa Therapy Centre and Homa Organic farm in the Hunter Valley, NSW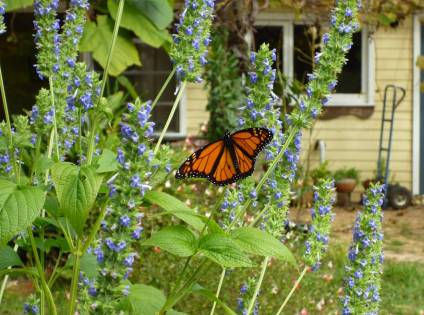 for Nature – Homa Chia and butterfly
In the first 3 months of 2013 we were blessed with many visitors: Bruce Johnson and Anne Godfrey Homa Therapists from Tapovan India landed here for a well deserved rest, two Homa helpers, Taylor Logsdon from Canada and Maryann Billian from the US flew in to give us a hand, long time Australian Agnihotri, Karuna Coleman made the massive decision to live at Om Shree Dham for an indefinite period and Kel Wilson, first ever Australian Agnihotri, could not resist visiting twice to bask in the transformational Homa atmosphere.
We also had many people staying for a while as paying guests to be in Homa atmosphere and others as work exchange. This short but very sweet experience of Homa life style was full of astounding inner shifts for all.