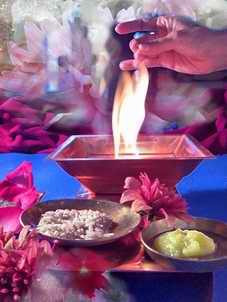 Ana-Karyn Garcia reports from Ottawa, Canada:
Now a good group of 20 people are practicing Agnihotra in Ottawa, Canada.
We found challenges in drying the dung in the winter weather, however we are enthusiastic in keeping the Agnihotra alive.
With your support we felt brave to face the winter with the sacred and warm flame of purity and healing.