Kathryn Bose reports from Arnhem Land N.T. Australia:
I live in the remote far north of Australia in North East Arnhem Land, Northern Territory, which is Aboriginal territory. The previous Australian government has recently enforced drastic changes in many areas of life for Aboriginal people in an effort to reduce their health and social problems. This has been done without proper consultation and has led to more confusion and disempowerment. It is hard to know what to do to assist the people.
When friends who do Agnihotra, told me that the Agnihotra process transforms people and the environment I was immediately interested as a way of helping the Aboriginal people in my area.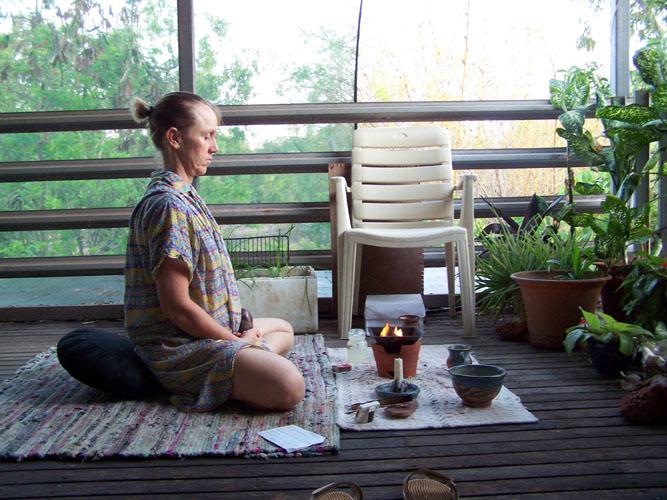 We live downtown in a mining town that is the major business centre for this remote region. Our home is close to the only places that sell alcohol in the region so we often have the noise of drunken people nearby. Since beginning to do Agnihotra it has been noticeably quieter around our home and we have not had to call the police once. Sometimes we even hear traditional singing. Sometimes Aboriginal people have joined me at the Agnihotra Fires. They have an affinity for it as they use fire to cleanse themselves and their environment.
When I first came home after learning about Agnihotra I wondered how on earth I could fit one more thing into my life. Much to my amazement I have found that performing Agnihotra seems to make me more efficient so that my day flows and I get more done. I have also found that I am more focused in my healing work and getting great results. Since reading on the internet how being present at the fire is in itself healing, I invited some clients to join me for a healing fire and have given them ash and ghee ointment which they have found beneficial. I am so grateful to have this practice to help make the world a better place for all creation.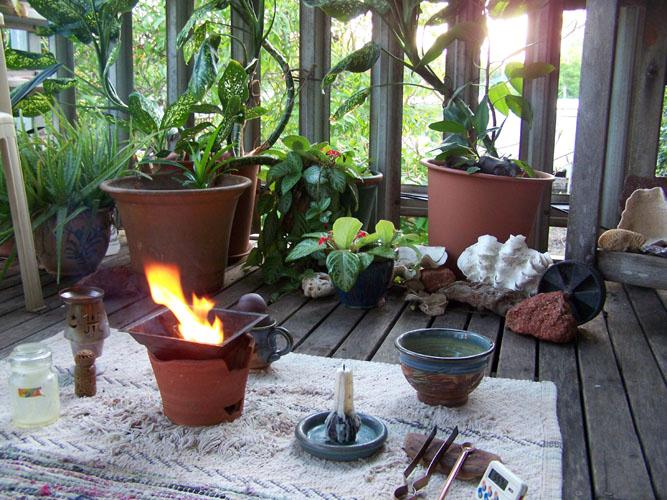 (Photo: Pandan plant before Agnihotra was yellow and sickly. After regular Agnihotra the Pandan plant became green and constantly grew new leaves. Also the flowering plants were constantly blooming as compared to before Agnihotra. )