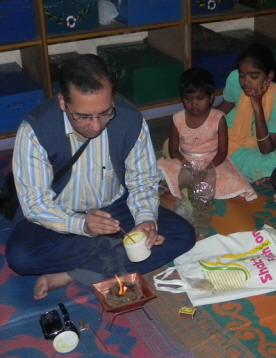 I am pleased to inform you that we demonstrated and started Agnihotra at ADHAR Orphanage, at Kanabargi Village near Belgaum.
This particular institution was started by a young philanthropist, Mr. Mahesh Jadhav, one year ago. The specialty of this orphanage is that the orphans are of HIV affected parents. Starting with 6 kids the total inmates today are 43. This NGO does not receive any help from the government and is totally supported by the charity from people in the society.
I am sure that the holy fire will bless the unprivileged inmates with good health & help to dispel darkness from their life.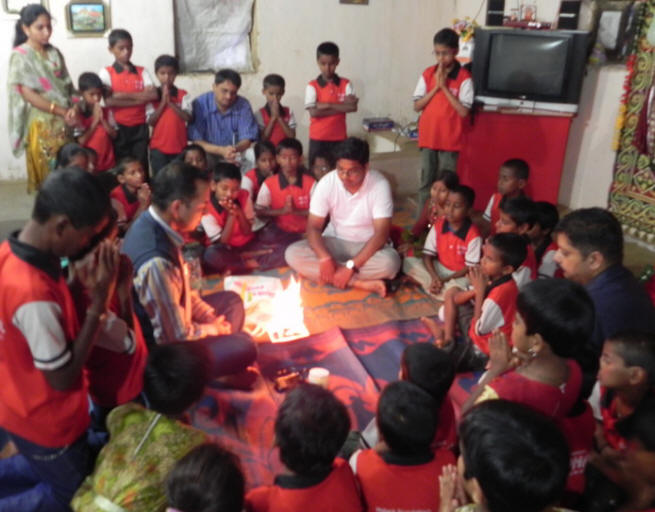 More information about this organization is available on http://www.maheshfoundation.org/