A 2 day conference sponsored by the National Planning Commission of India was conducted in Tapovan on the subject "Bringing Homa Organic Farming into the Mainstream of Indian Agniculture System."


Sarvajit Paranjpe gave a short introduction to this important meeting:
"We have gathered here in the midst of environmental catastrophe where the farm lands and farmers are the direct victim. Farmers are finding it difficult to survive where the per acre production of food grains is decreasing and soil is deteriorating.
This brainstorming conference is sponsored by the National Planning Commission to brainstorm on HOMA Organic Farming Technology, to discuss how HOMA Farming Technology will lead us to the second Green Revolution which we call the 'Evergreen Revolution' which is without any of the bad side effects of the first Green Revolution, which made thousands of hectares of fertile land barren and acidic.
How can we implement HOMA Therapy Technology in the mainstream of Indian Agriculture system? I specially thank Dr. R.K. Pathak, Chief of the Horticulture Mission of India, whose constant effort and initiative made this conference come true. I thank all the Indian officials, farmers, scientists, engineers and doctors from different parts of India who have come to share their experience of HOMA Therapy and to help with their ideas on how to implement HOMA Farming into the Indian Agricultural System. I thank all the people from foreign countries who expertise in HOMA Farming and Homa Therapy and who will share their experiences."
After the 2-day intense conference in Tapovan a blue print was elaborated on how to bring this simple and effective Farming Technology into the mainstream of Indian Agriculture. If India decides to go Homa, it could feed the entire planet!
Some of the subjects presented by Indian speakers in this brainstorming conference:
Research on Homa Farming in Palampur: Dr. Atul and Dr. Poonam
Agnihotra in Floriculture and Agriculture: Dr. N. Selvaraj
Homa Farming in the Mango belt of India: Dr. R.K. Pathak
Homa Mangoes in Unnao: Mr. Umakant Tiwari and Mr. Ramesh Tiwari
Homa Farming in Karnataka: Mr. Abhay Mutalik Desai
Scientific basis of Homa Therapy: Dr. Abhay Shendye
Agnihotra ash and microbes: Dr. Alok and Dr. Reena
Also the many foreign Homa Teachers presented their success in Homa farming like Lee and Frits from Australia, Jarek and Parvati from Poland, Reiner and Manu from Turkey, Anne, Bruce and Karin from India, Dr. Irma Garcia, Abel and Aleta from South America. Dr. Ulrich Berk from Germany gave a presentation on the scientific evaluation of Homa Therapy.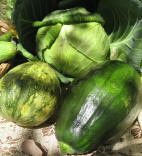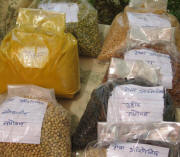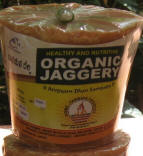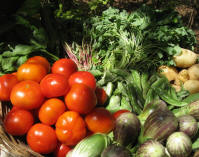 Homa organic products were brought by the farmers from different parts of India and amazed everyone for their supreme quality, color, smell, texture, etc. and above all their heavenly taste.