"Indeed it was a pleasure to have Mr. Bruce Johnson from Tapovan with us and perform morning Agnihotra at our factory together.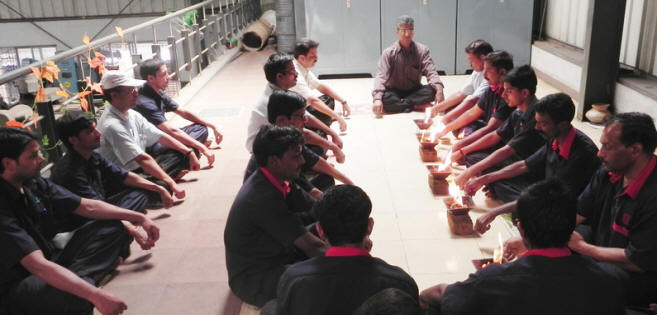 Then we were also blessed with the visit of Mr. Abhayji Paranjpe and we were able to perform evening Agnihotra with him. This was followed with an interactive session with our staff to share more information about the history of Agnihotra and its benefits. Our people are certainly benefited with their guidance and will remain motivated to contribute to the atmospheric healing through Agnihotra.
Though my target was to motivate 10 people this year, already 12 people have started doing Agnihotra. We do Om Tryambakam Homa in the factory in a group for 10 minutes every day. Around 40 people participate daily.