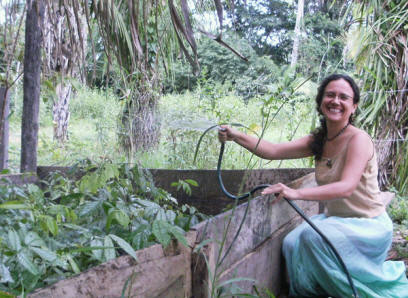 Dear brothers and sisters,
A new opportunity has arisen for those of you who already practice Agnihotra regularly and would like to deepen your Homa Therapy experience as well as learn the techniques of Homa Organic Farming, at "Arca de Fuego" in the Peruvian Jungle. (watch video in English, Spanish)
For more information please send an email to: jessica_auza@yahoo.com . Also, if a homa couple would be interested in considering the idea of settling here and being part of the development of this Homa Farm, please also feel free to write to the above mentioned address.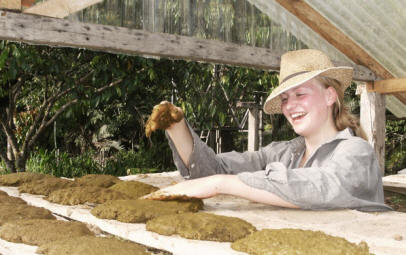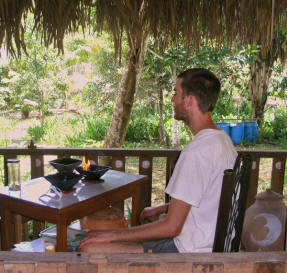 (Photos show (top) Jessica from Peru, Lena from Germany, the farm house and Taylor from Canada)