The Homa workshops at the Hacienda Sabanetas are organized for every second weekend of the month. They last two to three days. Thus we have more time to share the benefits of Homa Therapy. We show how to prepare the ghee, the cow dung cakes and the Agnihotra folk medicines, etc.
As we are in a rural area, country walks and river baths can be enjoyed. We teach yoga classes, vegetarian cooking, we give talks about health, food preservation and we are building an organic garden.
Dr. Irma Garcia will be with us guiding a Homa Retreat from May 11th to 13th. La Hacienda Sabanetas is 7 minutes from the city Victoria, Edo. Aragua, Venezuela. With love. Om Shree.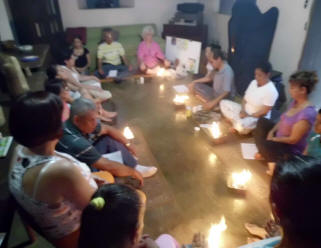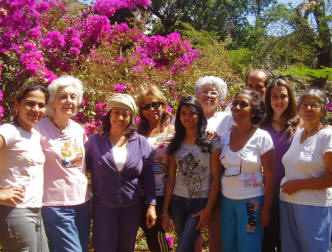 (For more information please write to terapiahoma@yahoo.com)