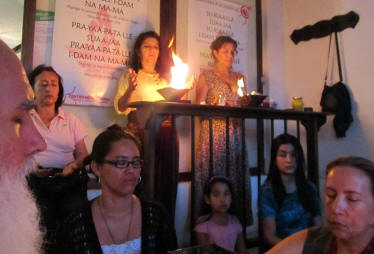 The Homa Medical Center La Botica de la Abuela, (Grandma's Pharmacy) continues with the daily teachings and practice of Agnihotra fire. Many people are coming and receive the blessings of the healing fire through the improvement of their health and mental state of happiness. Prof. Abel speaks tirelessly about the beneficial effects at all levels and shows video testimonials and we also hear amazing testimonies from the participants.
Thursdays are very special days in the Medical Center for there is much healing generated through the Tryambakam Homa, songs, dances and the Agnihotra fire. Through all these activities, the heart warms up and fills with Light, Love and Gratitude towards our Creator and all its creatures.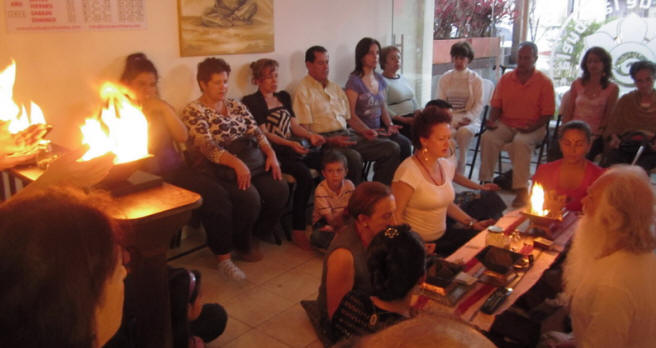 Happiness is in the air and Martha Helena Hoyos beats a joyful rhythm. Mother Dora is in "her element", when she serves, which she does unconditionally.