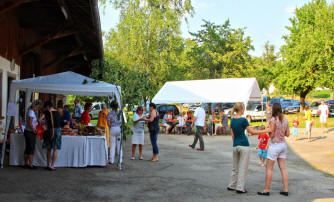 We received these wonderful photos from the Homa Hof in Heiligenberg, Germany where they celebrated the 25th Anniversary of its existence with over 200 visitors.
It also was the third "Summer Meeting".
Visitors had the opportunity to purchase exquisite Homa vegetables, to prepare ghee, to help prepare cow dung cookies, learn the Mantras, know the land, learn about Homa beekeeping, etc.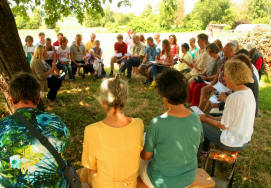 The children also had their own program: learning more about the plants, painting, listening to stories and they especially enjoyed the opportunity to practice Agnihotra.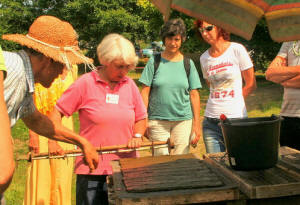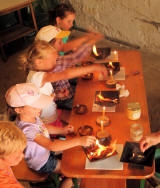 At sunset, everyone gathered to unite their voices and celebrate a majestic sunset Agnihotra in peace and silence…