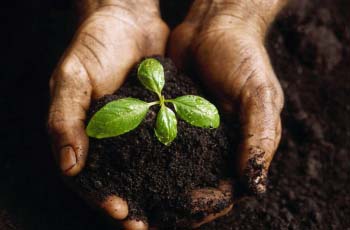 Excerpt from the International Journal of Science, Engineering and Technology Research (IJSETR), Volume 4, Issue 7, July 2015

Chanda Berde, Arvind Kulkarni, Arati Potphode, Anand Gaikwad and Snehalata Gaikwad
Department of Biological Sciences, Gogate Jogalekar College, Ratnagiri.

The effect of addition of Agnihotra ash to farm soil was analysed. Four farm soil samples and one soil sample from newly purchased land were selected for the study. Initial microbial count was taken before addition of ash. Ash supplemented soil was analysed after incubation of one week. The microbial count of soil before and after ash addition was enumerated. A marked difference in the count was observed. Addition of ash results in increase in the overall bacterial flora, including the effective bacteria i.e nitrogen fixers and phosphate solubilisers while reduction in the fungal flora was seen.