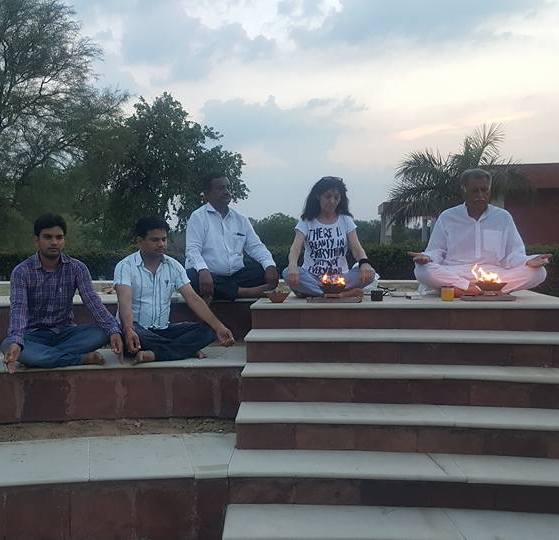 We were invited for a 2 days workshop on Agnihotra at the International Horticulture Innovation and Training Centre in Durgapura, Jaipur. Invitation was extended by Dr Sharad Godha, Director of the Institute.
The workshop was successful. New doors are open now to bring the healing effect of Agnihotra to a wider circle of farmers. Thank you Arun Anand. Thank you Dr Sharad Godha for making time available.

Photo above: Karin Heschl and Arun Anand perform evening Agnihotra at the Durgapur centre.
Photo right: Karin with Dr and Mrs Sharad Godha.