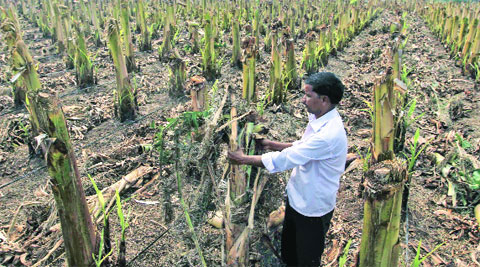 In February and March 2014 Indian state of Maharashtra experienced a series of extremely destructive and unseasonal hailstorms.
At least 12 people died during the storms. Up to 100 farmers have committed suicide across the state due to crop losses from these storms.
Experts have assessed the area of loss at more than 2 million ha. and the economic loss at more than Rs50 billion.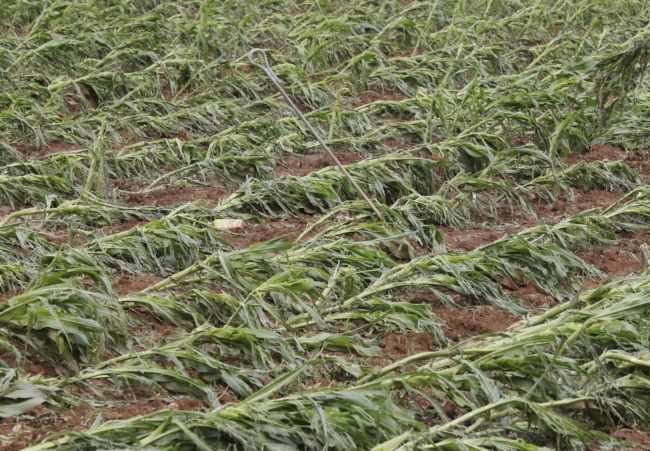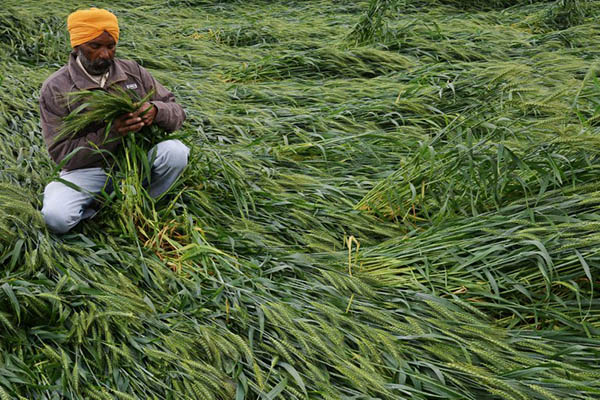 Crops affected were of soybean, chickpea, wheat, maize and sorghum.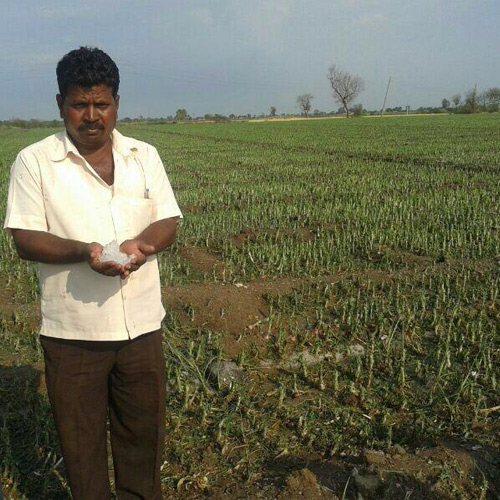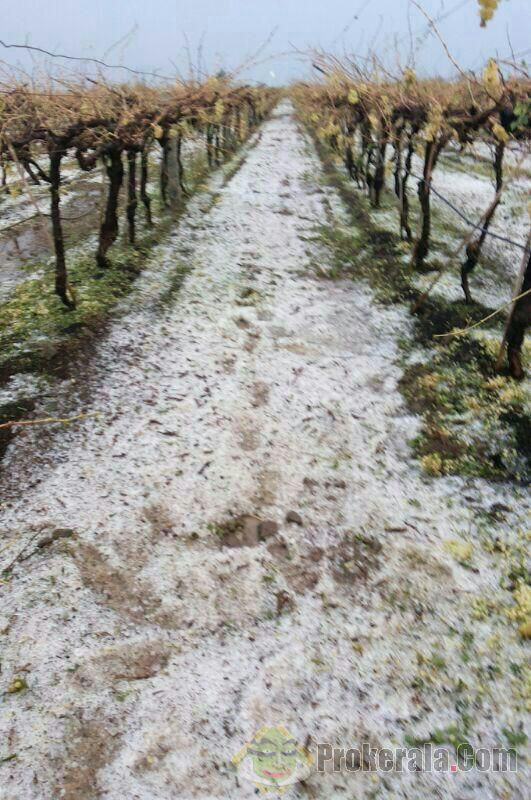 Fruits such as pomegranates, grapes, mangoes (all varieties except alphonso from Konkan), sweet lime, watermelon, papaya and bananas have been damaged heavily.
Total damage to the crops is being assessed at 120%. which breaks down to total loss of crop plus 20% expenses to clear the damaged crop and prepare again for replantation.
http://timesofindia.indiatimes.com/india/Unseasonal-rain-hailstorms-trigger-farmers-suicides-in-Maharashtra-18-dead/articleshow/32277222.cms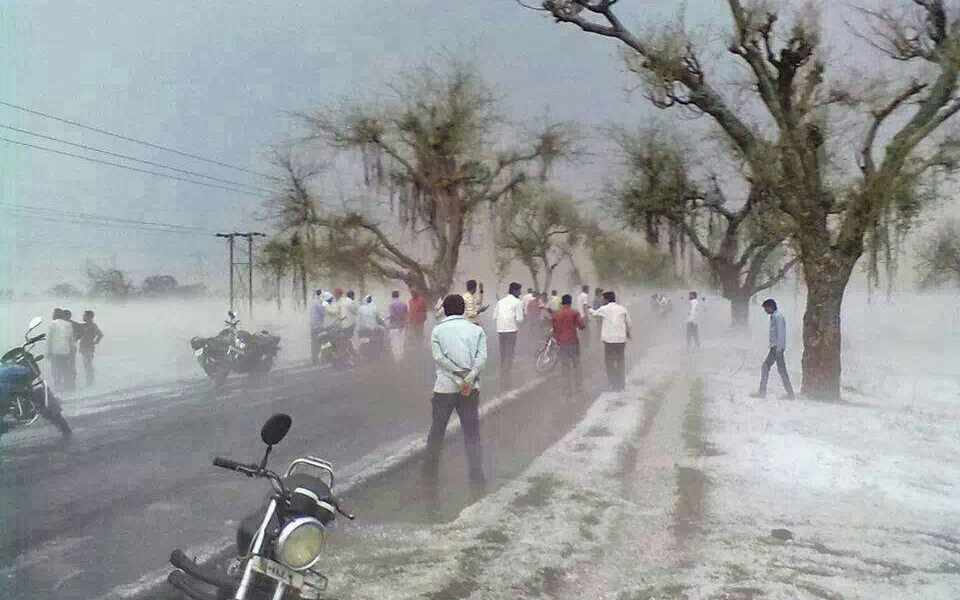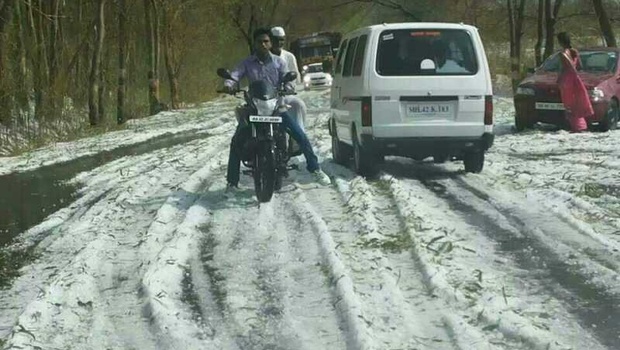 Here in Tapovan we have again been blessed with only minimal damage from the storms. Hail stones as big as marbles fell just as our crops of chickpea and wheat were reaching maturity. Nearby to Tapovan several trees fell blocking the highway. Our crop losses were limited to only about 10% in wheat, negligible losses in chickpea and peanut, small losses only to our vegetables. However, we did lose all our mangoes which were just at the flowering stage. Our other fruit trees were not much affected except for our very prolific lime tree in our courtyard which lost about 300 fruit in a matter of minutes at the height of the storm. One month later it has bounced back and again is full of fruit.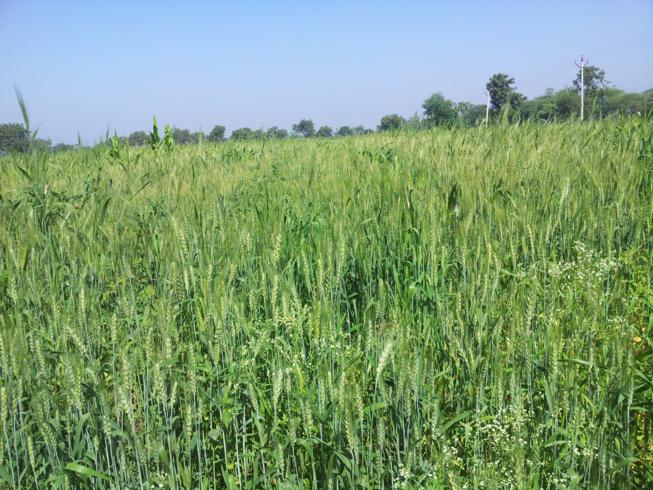 Tapovan wheat crop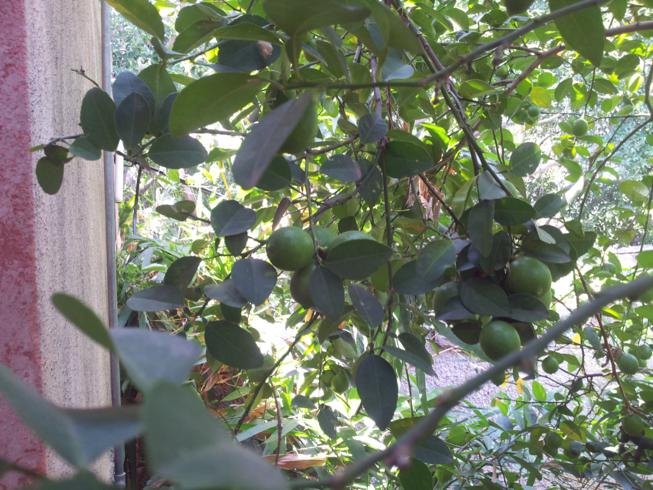 Our prolific lime tree
It seems like Agnihotra and the Homa Fires give very high level of protection against climatic disasters such as this.