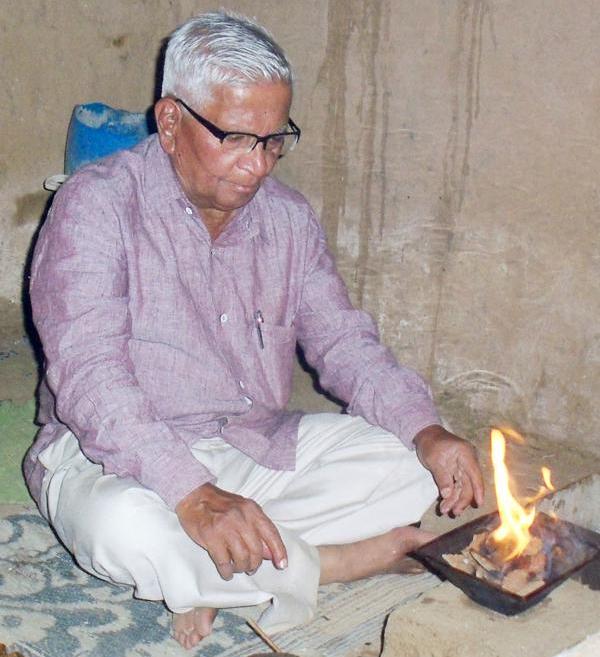 Dr P.W. Basarkar writes about World Agnihotra Day celebration at Vita in Sangli district of Maharashtra:
We had a fantastic event here in Vita. More than 130 people participated & more than 30 people performed Agnihotra.
Jayant Barve (above) is the owner of Nature Care Fertilizers at Vita. He practises Agnihotra and has a Resonance point in his 40 acre field.
He grows pomegranate, sapota, mango, amla and other fruits and takes many crops. He also uses Agnihotra ash with a grand success in his fertilizer products (he adds 50 g of Agnihotra ash in a 50 kg bag).