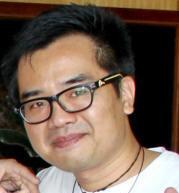 We received the following news from Mr Sim Choon Yong, a journalist of China Press from Batu Pahat in Johor state, Malaysia:
I want to share with you that we have now about 21 pyramids in Batu Pahat. Our group meets regularly on Monday evenings at the Art of Living Centre to do Agnihotra together. We have also organized two outdoor gatherings at a beautiful mountain-view place at Minyak Beku, where we can see the sunset while doing Agnihotra. Sometimes we have our gathering at Violet Lee's house at Minyak Beku.
Now, I have started a program called "Bringing the Light of Agnihotra to 100 Families," and we just went to the first house. 17 persons attended and we had 10 Agnihotra pyramids burning at sunset. This is a good start!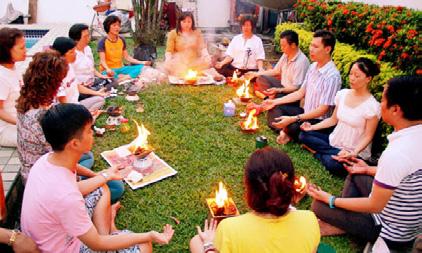 Within this two months of practicing Agnihotra and applying its ashes to the plants, some of our friends share the joy of seeing their plants getting prettier, and some which were going to die were surprisingly brought back to life. And the miracles go on.
We want to share this great joy with you. With love.