On the 13th of May, the birthday of Shree Vasant (preceptor of Homa Therapy) twenty Singaporeans performed twenty Agnihotra Fires for the elderly in 'Swami Home' in Singapore.
Singaporean Ramon Quek, who now runs a Sai Baba centre in Western Australia, founded this aged care home in Singapore.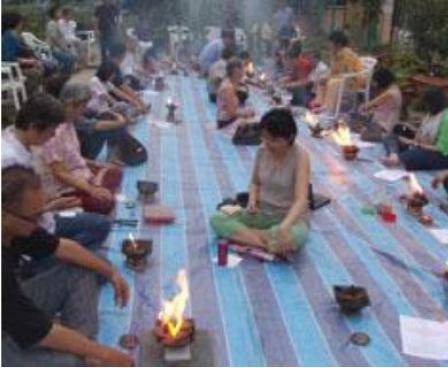 Betty Khoo, committed Agnihotri, living between Malaysia and Singapore instigated this healing event.