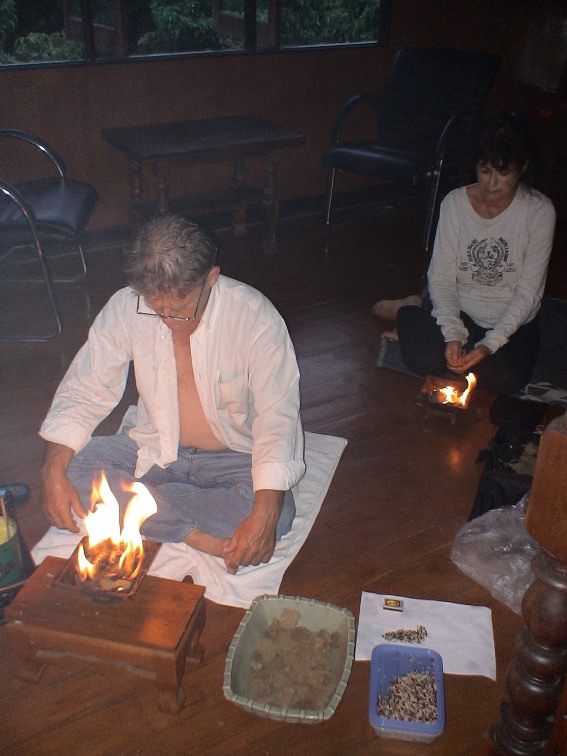 Rob Bagnall, Chiang Mai, Thailand writes:
After 3 months Homa Therapy, I observe:
The snails and fish are really coming back to life here next to the house. I walked outside in the back of the house this morning and looked in the water and there were snails everywhere. Fish are back and the chickens from next door now prefer to come into my yard as apparently the earth worms are in greater quantity.
The coconuts which we took pictures of are also growing noticeably daily. All the flowering plants and trees in the yard behind the house are showing signs of improvement. The leaves have stopped turning brown and are have nice green, almost shiny. Also I have noticed a lot of new healthy growth. I like to call it the 'Genesis Effect'. It seems as there is a rebirth of numerous species of valuable insects, birds, fish, micro-organisms, etc. all in such a short period of time. It really is extraordinary.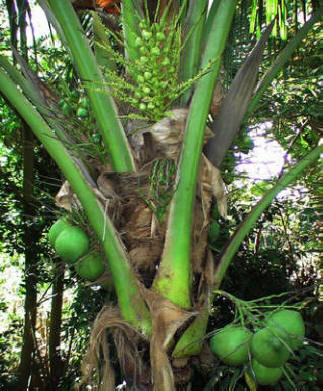 The coconut shows old bunches with 3 and 4 fruits and new growth with up to 20 fruits forming since Homa Therapy is practiced.