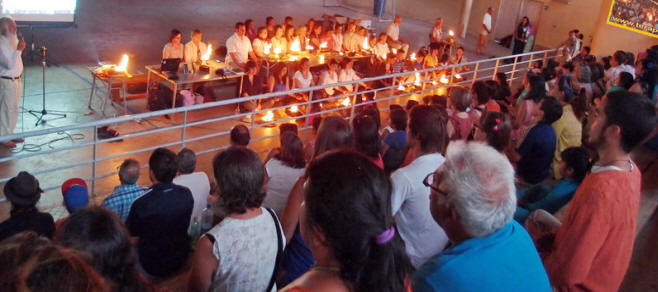 With GOD's GRACE and the united effort of Agnihotris and artists, it was possible to organize very quickly a HOMA HEALING FESTIVAL in Pisco, Elqui Valley.
Along with the audio-visual presentation of Homa Therapy healings and videos from around the world, the "heaven-sent" professional musicians, Juanita Ozamiz and Alvaro Diáz (photo below right) coordinated all other artists, who contributed with their gifts and talents to this successful Homa event.
(photo below left – Prof. Abel inquiring about the most common problems of the audience.)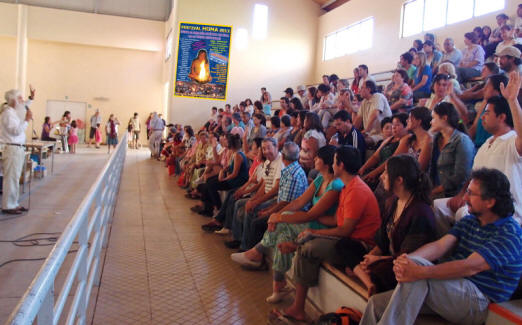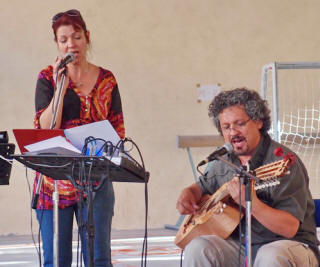 We enjoyed instrumental music, songs, dance and folk dance, crystal bowls, poetry, didgeridoo, etc. May God always bless these generous and loving souls. The Om Tryambakam fire was maintained during the entire Homa Festival.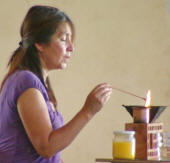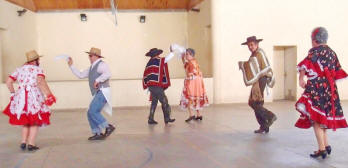 This Homa Festival had the support of many Agnihotris who came from various parts of Chile, ready to share, help and serve selflessly.

>
During Agnihotra, the audience was breathing deeply, enjoying the healing and harmonizing atmosphere. Chanting together the Mantra "OM SHREE" made us feel a force that only UNION of hearts and minds can produce.

Mrs. Maria Argentina Pinto Pizarro, wife of the Mayor Lorenzo Torres, summarized the Homa Festival with following words: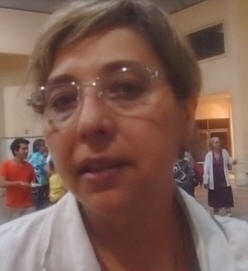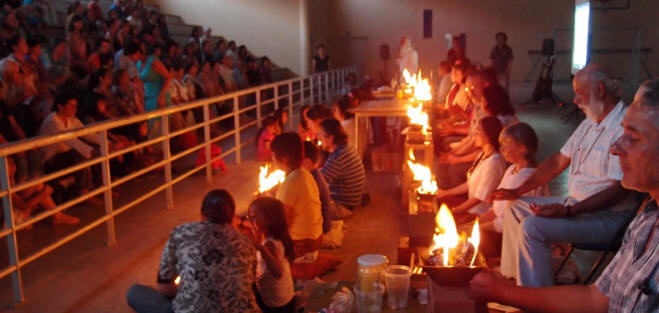 "I live in Pisco, in the Elqui Valley and have been invited to this Homa Festival. I was surprised, sitting in the gallery with all the common people, to see the people so very emotional. Especially for the poorer and simpler people, this event touched their soul. I saw many crying, because they were excited to see that there is hope for healing. This event was something radiant and beautiful that was needed in this valley. This festival was pure love, this was LOVE, nothing but LOVE."