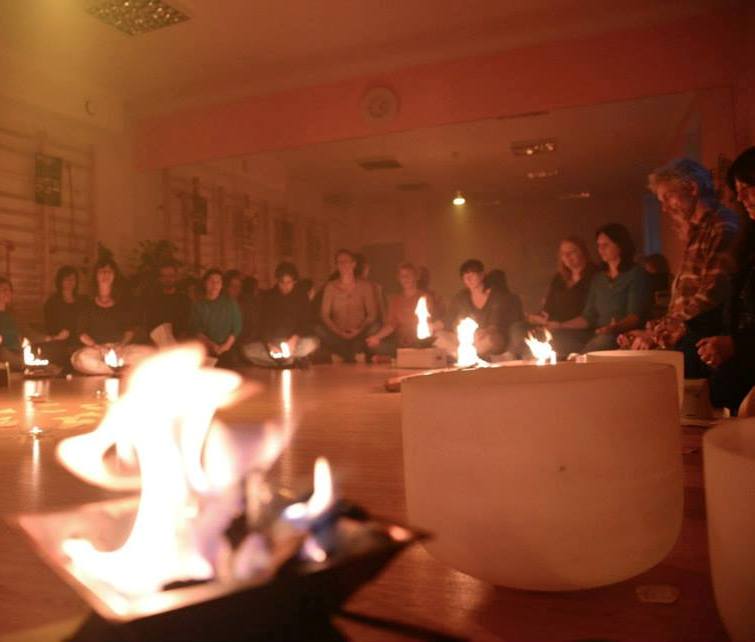 On 18th January 2014, members of Ecovillage Bhrugu Aranya held a Fire & Sound Healing circle for Fukushima, at a yoga centre in Krakow, Poland. Approximately 40 people gathered, 14 pyramids ablaze at sunset.
The intention was to focus on Fukushima and send healing energies from our Agnihotra fires.
As scientific studies and individual experiences have shown, Agnihotra neutralizes radiation and its effects. Agnihotra is truly a gift to humanity.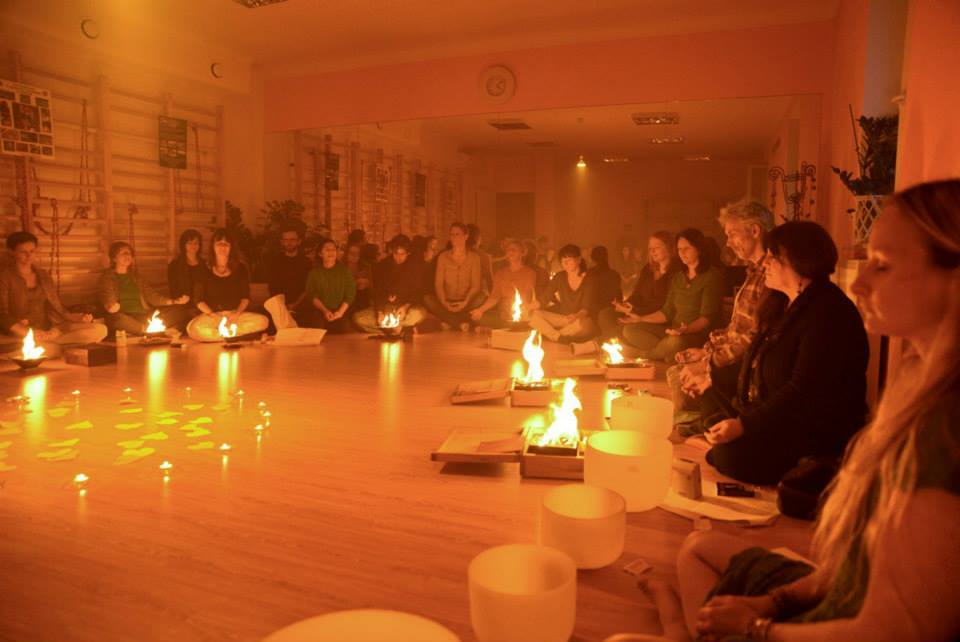 At the start of the program, we distributed paper hearts to everyone. Participants were asked to write their 'wishes for the world.' All the hearts were then put in the center of the room surrounded by a circle of candles. We showed slides of Agnihotra, slides showing the effects of Fukushima, followed by talks by Jarek Bizberg and Jacob Sawyer. At sunset, everyone sat for group Agnihotra. After the fires faded, we played crystal bowls and led the group in harmonious toning and singing. It was a beautiful evening and everyone was moved by the experience.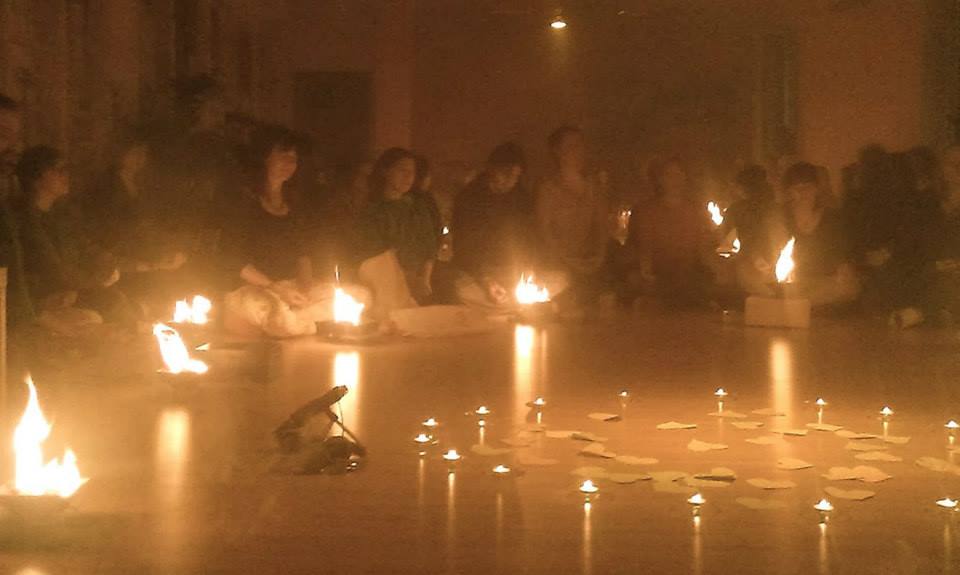 Agnihotra is a gift to humanity. Thousands of people, from every walk of life, from every race, religion and creed, perform Agnihotra around the world. We can all focus on healing our great Mother Earth.