Dilip Patil writes from India: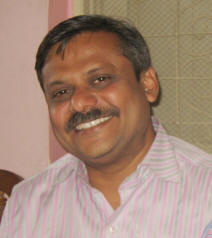 I have so many experiences with Agnihotra and its healing ash. My father was 67 years old when he had an accident while traveling on a motorbike and he broke his leg. The leg was also swollen. He went to several doctors and took medicines for 6 to 7 months. He did not feel any improvement with their treatment. So I told him to perform Agnihotra, take Agnihotra ash orally and apply Agnihotra ash with ghee. Finally he decided to do it. Within 3 days the problem was solved and he started to walk easily.
"Also my building contractor, while walking on top of the roof, was talking on the mobile phone and fell several meters to the ground. He broke both his legs. In the hospital, they put on casts. His legs were swollen; he could not walk or move. So the doctor gave him some ointment which he applied on the right leg. On the left leg, he applied Agnihotra ash cream. Within 2 to 3 days, the left leg was okay, and there was no swelling. But the right leg was still the same. So, he applied Agnihotra ash cream on the right leg and within 2 to 3 days that leg was also okay."
All members of this Homa family practice Agnihotra daily. The photo below shows Mr. Dilip, his wife Prerana and their children Bhumika (13 years old) and Vedika (3 years old and almost disappearing behind her Agnihotra fire) during a visit to Tapovan Homa farm.