After years of preparation and planning, we are happy to say Centre of Light at Ecovillage Bhrugu Aranya is on its way. On May 17th, 2015, we broke ground and began the foundation work.
The dream of Shree Vasant Paranjpe was that one day a Centre of Light would be built on the land of Bhrugu Aranya, so that many could come here for healing, training and the opportunity to learn, firsthand, the ancient Vedic techniques He taught around the globe. The knowledge given included how to neutralize pollution and how to create sustainable eco-systems, which would become blueprints for survival in the coming times for our planet. These safe havens would be known as 'Arks of Fire.'
Winter came early to southern Poland—it snowed on October 12—so we will continue construction of Centre of Light in early Spring.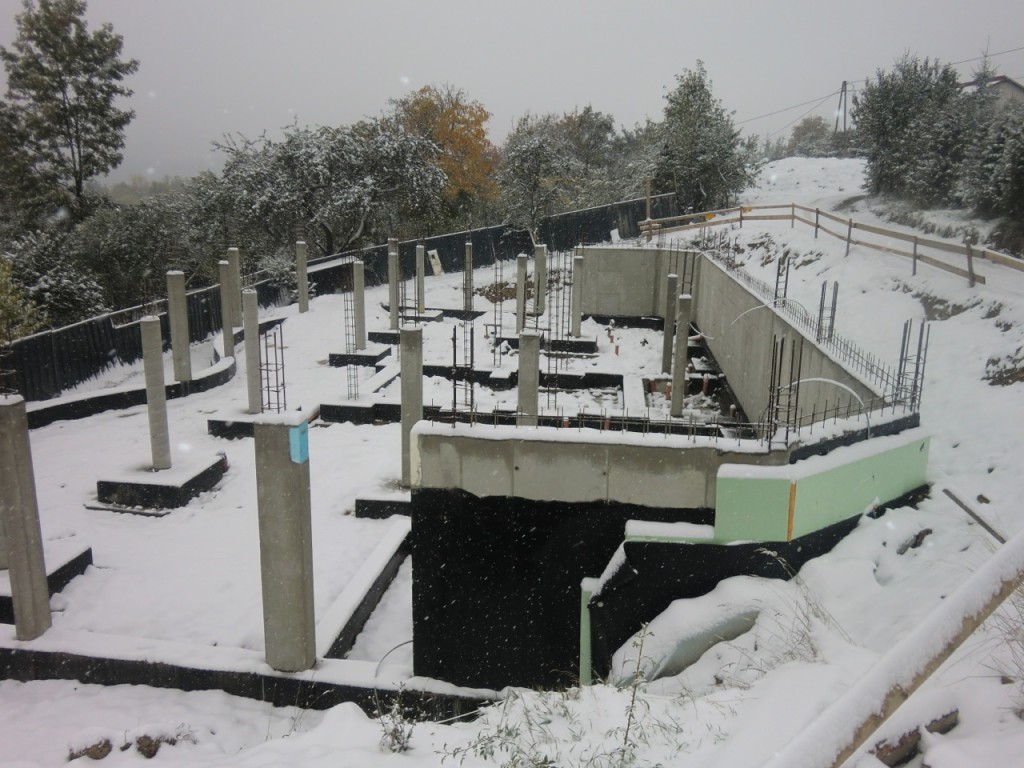 We are happy that the foundation has been completed and we are so grateful for all of the donations we have received.
Our fundraising campaign continues and we are looking to raise funds for the skeletal structure, frame and roof, and to complete the basement.
All summer long we have had a steady flow of enthusiastic visitors and volunteers from all over Europe, Australia, and U.S. Many of them have started Agnihotra.
We feel the healing energy of the fires and the Love they bring, and look forward to welcoming you so you can share in this experience with us.
Because of the tenacity and strong sense of purpose from our growing group of community members over the years, Bhrugu Aranya has become a vibrant, living example of sustainable Homa Organic culture and a magnet and inspiration for visitors from all over the world.
All of our community members at Ecovillage Bhrugu Aranya regard ourselves as stewards of this sacred land and feel honored to have the opportunity to bring Shree Vasant's vision to fruition.
Until now, we have managed to serve the needs of the visiting global community with just one log main house, a two-room guest cabin and several caravans. However, requests for healing, training in Homa Therapy, visits and retreats have quadrupled. Our community can no longer continue to expand without building the Centre of Light.
The Centre of Light will be a place of refuge where you, your family and friends can experience:
The unique atmosphere and healing effects of Agnihotra and Homa Therapy
Learn Homa Organic gardening and experience how to grow your own nutritious food
Awaken your highest potential through the Creative Arts (music, painting, dance, sculpture, landscaping, Mandala drawing)
Experience living in an Ecovillage and being a part of an intentional community
Learn and practice Yoga & Meditation daily
Identify and collect wildcrafted herbs and edible plants, for healing and nutrition
Experience Sound Healing with toning, crystal bowls and drumming
Learn to cook vegetarian creatively with fresh, healthy organic ingredients in our Culinary Arts workshops
Explore the surrounding forests and hills on nature walks
Participate in a myriad of interesting workshops given by international leaders in Mind, Body, and Spirit work.
We are now asking you, our global community of family and friends, for much-needed donations to continue the work.
We deeply appreciate your help to fulfill the vision. Please go onto our website to make your donation. We are truly grateful for your generosity in helping this dream come true.
With gratitude and love,
Parvati & Jarek, and the Ecovillage Bhrugu Aranya family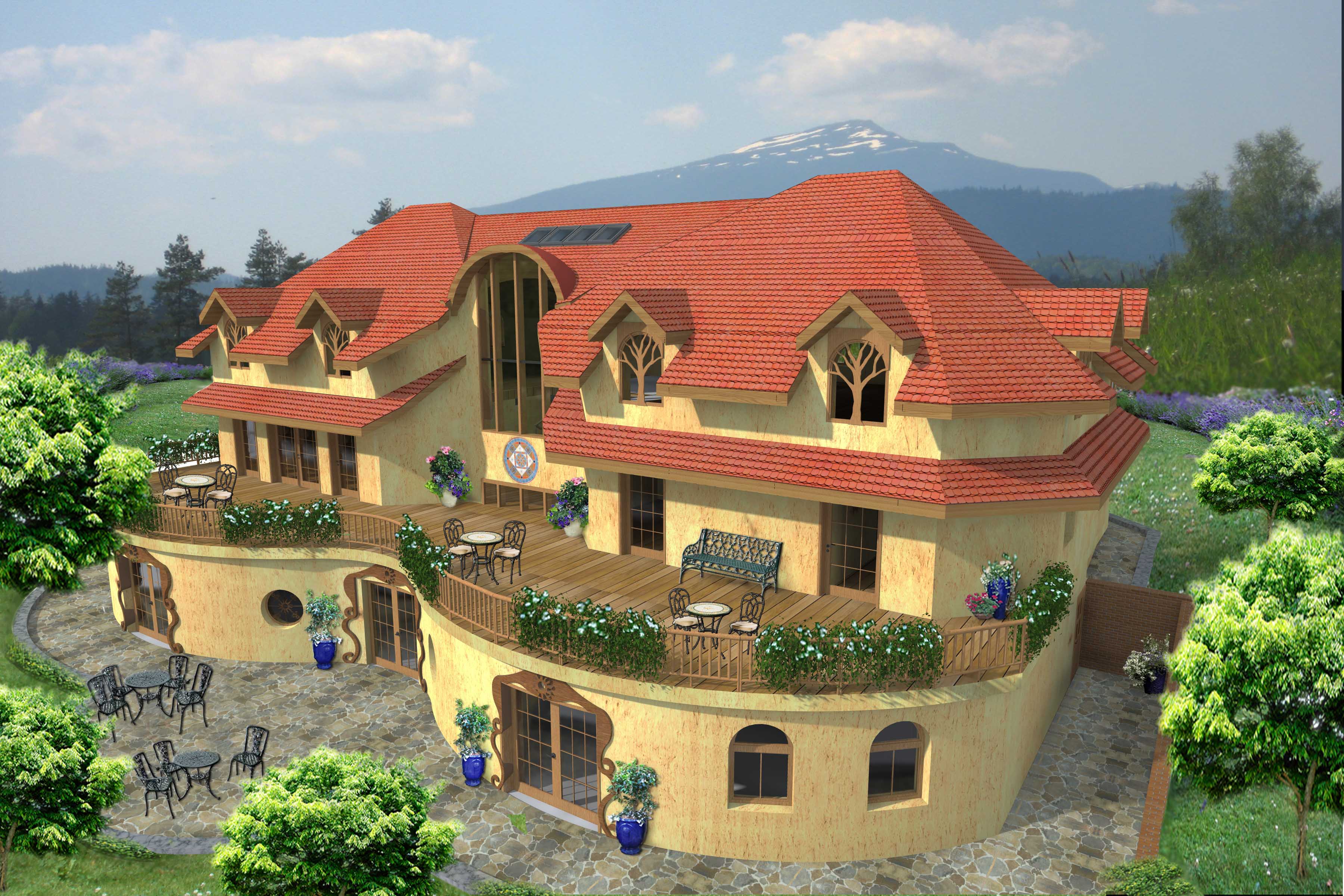 Click here to donate to our Centre of Light cause
Any amount is welcome!
FOR THOSE IN THE U.S. who would like to make tax-deductible contributions:
Donations from the U.S. (or from U.S. bank accounts) may be made by check, money order, or online by PayPal, using a credit card or PayPal card. Donations are tax-deductible as allowed by U.S. law. www.agnihotra.org. Please note,"FOR COL POLAND" when donating online.
Checks and money orders should be made payable to Fivefold Path, Inc. and may be mailed to: Fivefold Path, Inc.
278 N. White Oak Drive.
Madison, VA 22727 U.S.A.
Please note "For COL POLAND" on your check or money order.
Watch a short documentary about our Ecovillage
We will be sending out an Ecovillage newsletter with updates.
We will also be posting our progress on our Centre of Light Facebook Page, and on our Ecovillage Bhrugu Aranya Facebook Page.
Ecovillage Bhrugu Aranya
Wysoka 151
34-240 Jordanow, Poland
Tel: (48) 502-347-898
info@homatherapypoland.org
THANK YOU!