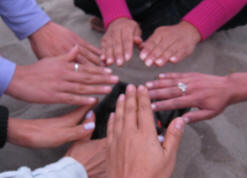 Ms. Mariela sent these lovely photos from an evening Agnihotra with her friends Lucrecia, Patricia and Ruth at the beach of Barranco, Lima, Peru.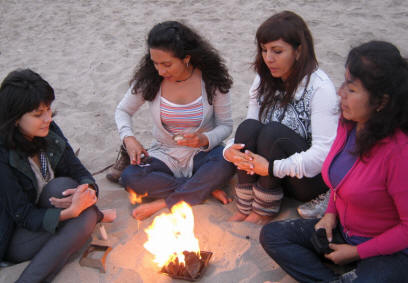 Mariela is second from the left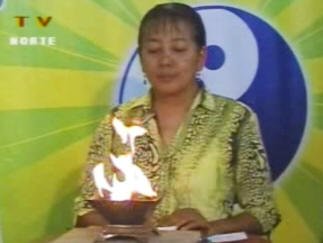 The following report comes from Gloria Vicente Pinillos, the host of a television program on "TV Norte" (Channel 35) in Piura, Peru. It is called MUNDO & SALUD (World & Health).
"We are on the air Monday through Friday from 6 pm to 7 pm. We invite professionals in the health field and talk about the most common health problems. These are doctors or experts on conventional and alternative medicines." Continue reading "Agnihotra Live on TV in Peru, South America"