On 14th February, 2010, we organized in New Delhi a one day "Brainstorming Conference on Ancient Techniques for Mitigating Current Crises of Water, Soil and Environment." It was basically based on Homa Organic Farming.
The main speakers were Dr Ulrich Berk from Germany, Reiner and Manu Szcypior from Austria, Dr Puchalski and myself Dr RK Pathak from India. It was attended by over 300 people from different disciplines including some senior IAS officers involved with policy making.
The whole program was coordinated by Dr Arvind Tyagi, President of the Water Foundation of India, a young and enthusiastic person.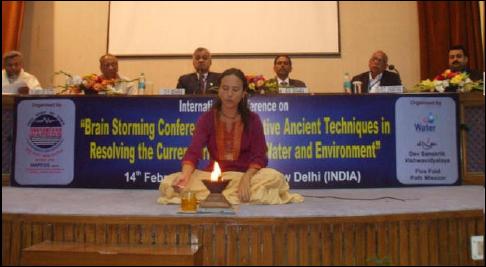 Jessica Auza performs Yajnya at the Conference in Delhi