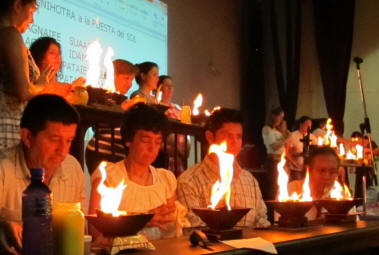 We celebrated another wonderful Homa Healing event in the city of Armenia in the Auditorium of SENA (Servicio Nacional de Aprendizaje = National Learning Service). Many people came in search of health and wellbeing. We heard live testimonies, with musical interludes. Mr Jaime Valbuena came from Bogota to sing the Ave Maria. Mrs Martha Elena Hoyos encouraged everyone to sing and she even danced with Prof. Abel on stage.
When the public was asked about specific medical problems, there were many hands up, some kept them up, because they suffer from multiple problems. Mrs Martha Lucia gave her testimony of physical healing and attitudinal change experienced through the Homa fires. (see pages "Homa Healing Stories")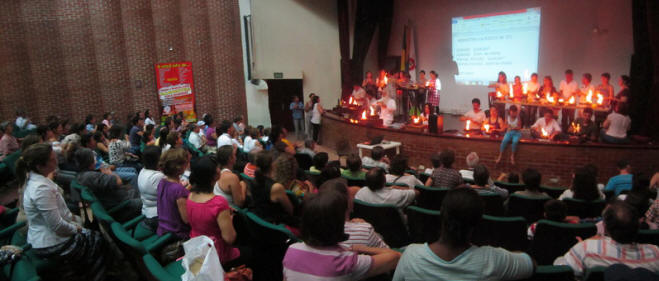 The singer and songwriter Martha Elena Hoyos enchanted the public. The mothers: Maria Teresa, Dora and Elsa took turns with the Tryambakam Homa during the entire event.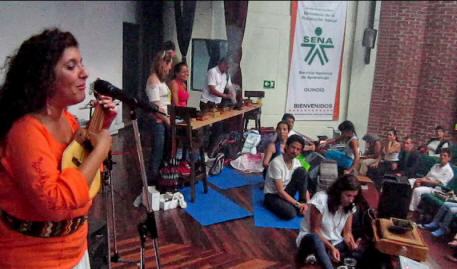 Many Agnihotris and friends from Bogota, Medellin, Manizales, Ibague and other places came to join and support this Festival of Healing.