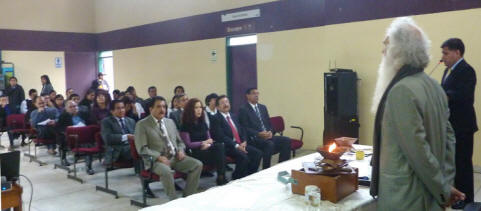 Prof. Abel was invited to give an Anti-stress Homa workshop to managers and employees of DIGEMIN (Department of Immigration and Naturalization Services) in Lima, Peru.
The Director-General, Dr. Raymundo Mercado invited his employees to learn to live and work more efficiently and less stressfully by learning the ancient psycho-physical techniques that were presented by Prof. Abel Hernandez in a two-day workshop.
Each workshop lasted more or less 2 hours. After Agnihotra, everyone felt very relaxed and some participants could not stop laughing.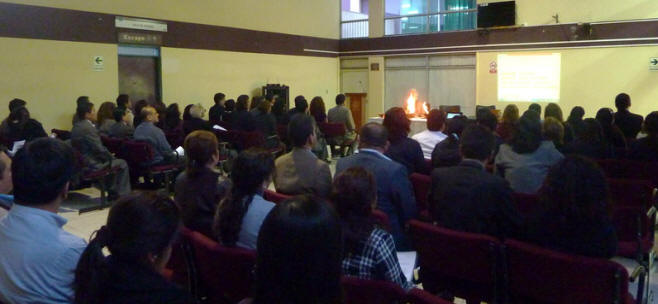 Agnihotra at the end of the first day

Finishing the workshop with Agnihotra with the participation of Mr. Kishore Gupta from India and Dr. Astrid Richter from Germany