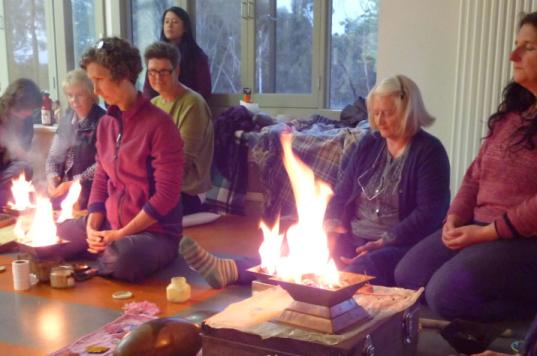 In October I travelled to Victoria to conduct free workshops on Agnihotra and Homa Therapy.
Many people were re-inspired to renew their practice and many new people took up Agnihotra to benefit their environments.
Thank you to all the dedicated organizers and hosts. Below are some photos:
There were well-attended workshops in Torquay organized by dedicated Agnihotri, Bonnie and great networker, Leonie and in Shepparton, organized by Dr Lisa Shortridge, chiropractor and well known healer in the area.
Day Retreat in Neighbourhood Centre, Woodend, organized by Paula Hill, organic farmer and healer
Louise Plant, Herbalist and owner of raw food café 'Raw on Rye,' also hosted a workshop, inspiring locals to take up the fire. I mentioned that it would be a good idea for the region to regularly put ash in the sea and suggested to Louise to add Agnihotra ash to her preparations to potentise their nutritional and medicinal properties and to offer a pinch ash to her customers in their raw smoothies!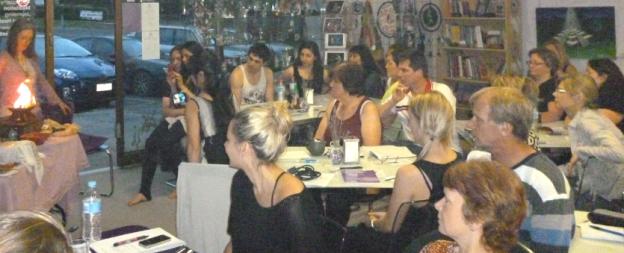 Workshop at New Age shop and Vegetarian café, Kilsyth, organized by Sarah Jollie, healer and Karen Bernabo, owner of 'Mystic Secrets' New Age Centre