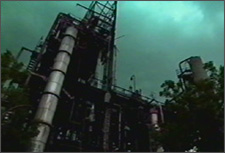 The world's worst ever industrial accident took place in Bhopal, Madhya Pradesh, India on the night of 2-3 December, 1984. Some time during the night deadly Methyl Isocynate (MIC) gas leaked from the Union Carbide factory in Bhopal causing great panic. Thousands of people died and many thousands more were seriously affected.
The city of Bhopal was gripped with fear and suffering. However, all those performing Agnihotra in Bhopal were safe. Agnihotra proved a very effective protection for all of them. There was not a single fatality and no Agnihotris fell sick.
The survivors of the tragedy mainly suffered from severe cough, ulcers in the throat and constant painful irritation in the eyes. As no treatment was known for the MIC affected, this being the first calamity of its kind in the world, only symptomatic treatment was given to the victims in the local government hospitals. Whatever medicines were given did not afford much relief to the victims. In such circumstances Agnihotra ash and Agnihotra atmosphere helped in providing inner peace to those who suffered the mental agony of losing their near and dear ones.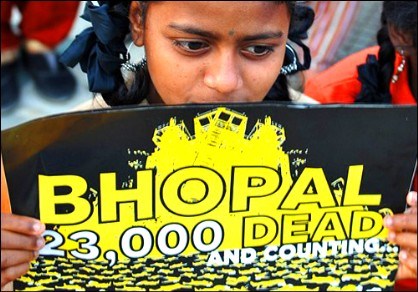 Realising the need of the hour, local Agnihotris promptly started welfare activities for the gas affected victims. Volunteer Agnihotris actively served in the MIC gas affected colonies. Morning and evening Agnihotra was performed amongst the affected people and small packets of Agnihotra ash were distributed as medicine. Also, everyday after Agnihotra, eye-drops were administered to the affected people. The result of the treatment with Agnihotra eye-drops was wonderful as it gave immense relief to the victims.
In February, 1985 Barry Rathner from US also came and worked for some time in the colonies of the affected people. Agnihotra was performed daily, morning and evening for the group of assembled suffering people for about 2 months. Thereafter they were inspired to perform Agnihotra themselves.
At that time most Indian newspapers highlighted the wonderful curative effects of Agnihotra. See news report from 'The Hindu' – Sunday, April 7, 1985 (Madras Edition) entitled "VEDIC WAY TO BEAT POLLUTION"