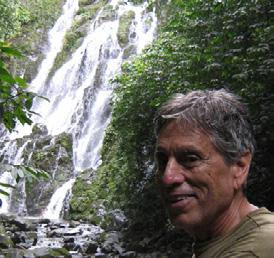 I received the following letter from Rev Mike Menkes:
I stayed in El Valle, a picturesque mountain town just two hours from Panama City in Panama from July to December, 2012 with Agnihotra performed several times a week. My property manager complained to El Corregidor (town magistrate) that I had damaged my rental casita.
I performed Agnihotra the morning of our hearing. Following my suggestion, El Corregidor visited the property, where the manager had complained that I had ruined the gas stove. She pointed out that the plastic rings around the oven dials had melted and that I was an irresponsible tenant.
El Corregidor walked through the entire casita, saw that everything else was neat and clean, and he declared that he did not see anything to support her damage complaint, and the issue was formally closed.
Irony: I had been baking fresh cow dung in a glass tray in the oven with a dish towel propping open the oven door by a few inches. The heat from drying cow dung had melted the plastic rings!