Jens Soerensen, right
I am Jens Laurits Soerensen, and I have lived in Cusco, Peru for 16 years.

I have done Homa Therapy for 21 years. Last year I went to Ecovillage Bhrugu Aranya in Poland and became a Certified Homa Therapy teacher.

I have my clinic in Cusco where I do cupping and work with homeopathic medicine.
I do workshops on Homa Therapy and every sunset I do Agnihotra in my clinic.
Many people participate in the workshops and some start doing Agnihotra after the workshop.
Everyone likes the energy. Normally we have between 5 to 15 Agnihotra fires at the workshops, so there is strong energy.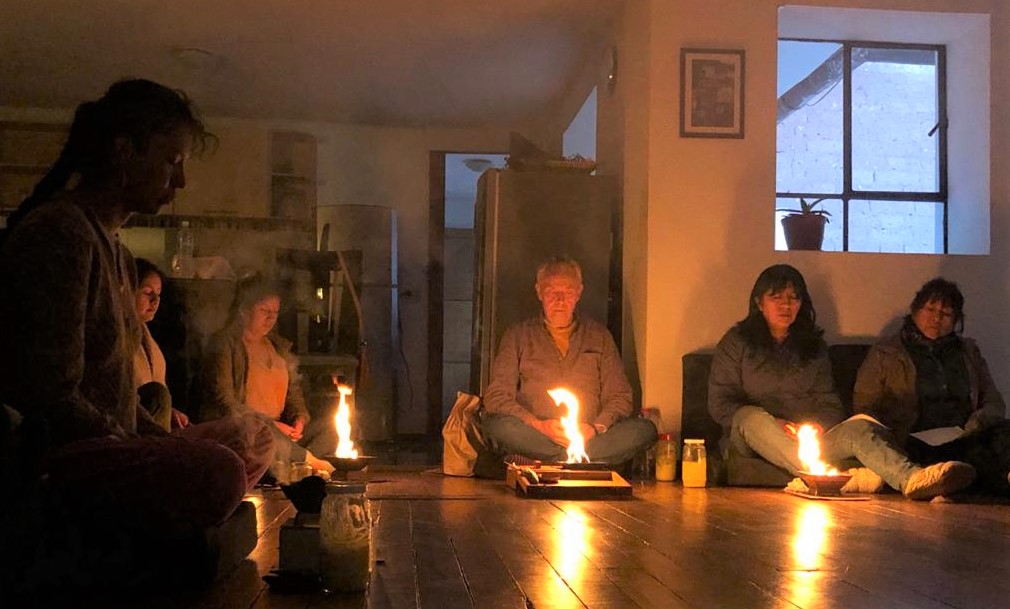 I have given workshops for many years and have seen them plant a seed in people. After some years a person may come back to me and ask, "Can I get a pyramid, because I will start doing Agnihotra now?" Several people have done that.
Some  people have gotten pyramids and started right away because they were sick. One lady in my clinic now has breast cancer. She does the Agnihotra fires and is much better physically, mentally and emotionally.
In my experience, after three months of the Homa fires, the people's problems have been healed. Of course, we also consume Agnihotra ash.