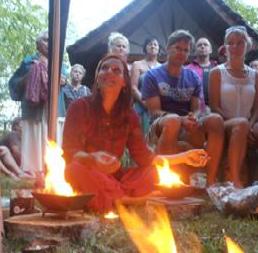 July 23, 2013 I attended the Earth Fest at Garten Paradise Painer, a plant nursery and arboretum in Eggersdorf, Styria, Austria. Many new Agnihotra friends have joined to heal our wonderful planet.
We had music, Om Tryambakam Yajnya for four hours and lots of exchanges with divine souls.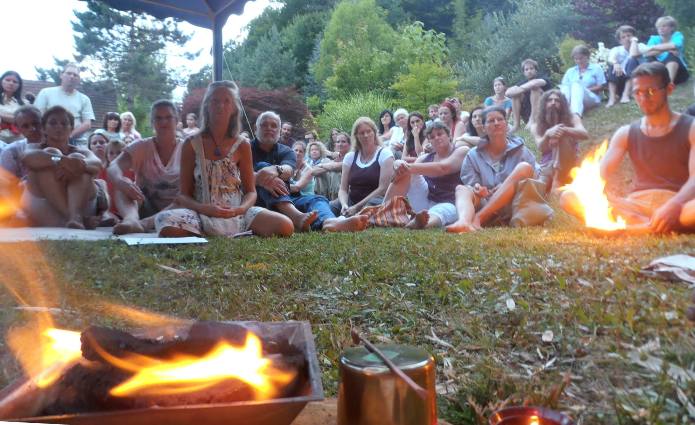 The owner invites all living organisms to come there; therefore, he established a Hotel for Insects. Whosoever settles there is welcome! Photo below shows the Insect Hotel (left) and small chapel (right).