Wing Commander D.V.K. Rao, Lt. Col. Madan Deshpande, Col. R.S. Tiwari
Armed Forces Medical College, New Delhi
10 gm of dry Agnihotra ash was dissolved in 100 ml of distilled water. The solution was filtered through filter paper and was autoclaved. 0.3 ml of this fluid was distributed on 100,6 mm Whatman No.l discs so that each contains ~3μ litre of Agnihotra extract. ABST was done on various pathogenic bacteria e.g. one strain of pseudomonas, five strains of proteus, seven strains of E coli, three strains of staphylococcus pyogenes and one strain of klebiscilla by disc diffusion method. The replica method was used to find out whether the antibacterial activity of Agnihotra if any was bactericidal or bacteriostatic.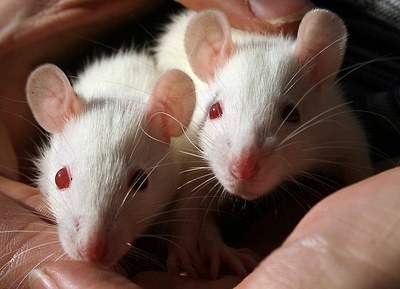 The wound healing effect was studied on two albino rats by excising 15 mm diameter skin thickness discs from the flanks and applying after 48 hours 25% strength of Agnihotra ash in cow ghee on one side and keeping the other side as control. The rate of contraction of wounds was studied by measuring the diameter of wounds from the skin margins daily for 21 days. Once the scar was formed the healed scars were excised and histopathological examination was done.
Findings
The 5 strains of proteus showed susceptibility to Agnihotra ash with an average zone of inhibition of 10 mm diameter, 7 strains of E coli showed 9 mm average zone of inhibition and in the case of 5 strains of staphylococcus, one strain of pseudomonas and one strain of klebiscilla it was 10 mm, average zone of inhibition in each. In all cases the Agnihotra ash proved to be bacteriostatic.
The rate of wound contraction was better on the Agnihotra ointment applied wound. The histopathological examination of the scar tissue showed near normal histology in cases of lesion applied with Agnihotra ash as compared to increased fibrous tissue in case of control.
Discussion
From the above experiment it has been proved that Agnihotra ash has antibacterial effect against well known pathogenic microbes such as pseudomonas, proteus, E coli, klebiscilla and staphylococcus pyogenes which are present in superficial infections and hence application of Agnihotra ash in infections of superficial wounds will be helpful if not totally eliminating the infection as the activity is bacteriostatic in nature.
It has also been observed that Agnihotra ash helps wound healing by way of better wound contraction and minimal scar tissue.