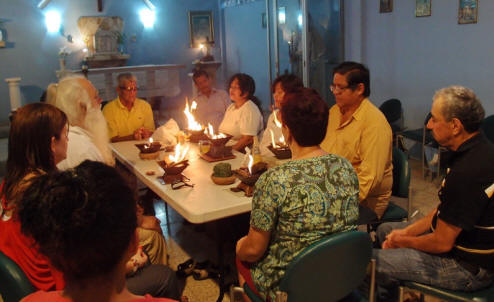 Sharing Agnihotra with leprosy patients in the Chapel of the 'Father Damien' Foundation in Guayquil, Ecuador. (Photo right)
Damien House is a charitable hospital and clinic located in the heart of Guayaquil, Ecuador where people suffering with Hansen´s Disease (leprosy) can finally find solace and love, where their lives are transformed.
Many of the patients live at the Damien House because they are no longer welcome in society.
Photo below: Some of the patients of the foundation.