Mr. Ignacio Cea from Santiago, Chile writes:
"These photos were captured during a 24 hour Tryambakam HOMA in the Yoga and Agni Center in the room, which is called 'Shree Vasant' in honor of the Master.
We were 10 people at the time the photo was taken and it was approx. 2 o'clock in the morning.
We have been doing Tryambakam Homa on all full and new moon nights and Agnihotra is done almost every day in this center.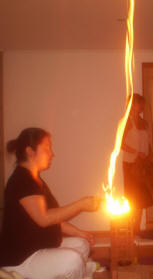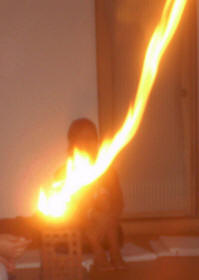 With lots of love, Ignacio"