Maria Elena Melendez
Vicente Lopez, Buenos Aires, Argentina
"I am going to tell you a powerful experience I had with the practice of Homa Therapy. The second time I did Agnihotra, the cockroaches disappeared!
It was impossible to live at our home because of the cockroaches. We were poisoning ourselves and not them. We have had this problem with the roaches for over 10 years. However, after the second Agnihotra all the cockroaches were gone. Now, even on hot days, we have no cockroaches.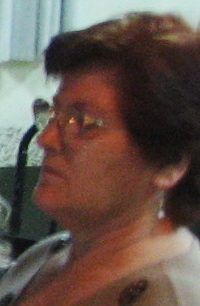 Also I had a wart on the second toe, on the inner side, which did not allow me to walk, nor to put shoes on, nor could I sit quietly. It was 20 days that my foot hurt all the time and it was trembling when I was sitting. Well, the first time I did Agnihotra, I mixed the Agnihotra ash with a little clarified butter (Ghee) and placed it on the wart. I thought to myself, how crazy that I'm doing this. But the next day the wart was gone! Nothing left of it. I could not believe that with a single application of the Agnihotra crème the next day I was healed."