In November 2010, my husband Jarek and I gave our first workshop on 'Creating Homa Farm Communities' at the Resonance Point, the center for Baltimore Homa Community (BHC) in Baltimore, Maryland. What follows is the gist of what we shared in the workshop.
In the workshop everyone had an opportunity to envision a Homa Farm community and share those visions with each other. We also focused on how to find a farm, which was of particular interest to the people there. It was fun and dynamic. We look forward to offering this workshop in various countries.
We are grateful to BHC for hosting us and giving us the opportunity to come and share our experiences. Many thanks to Henry and Jannette Gregory for letting us stay with them, and to the whole BHC community for their heartfelt welcome home!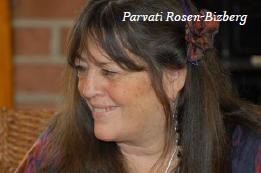 Continue reading "'Creating Homa Farm Communities' Workshop"